Simple iron type designed with dog's favorite bone
Although it is simple, there is a solid feeling that the wrought iron has, so you can also feel the presence. It is a hook formed by beating (forging) by craftsmen one by one. It has a brass sign that says "DOG HOOK".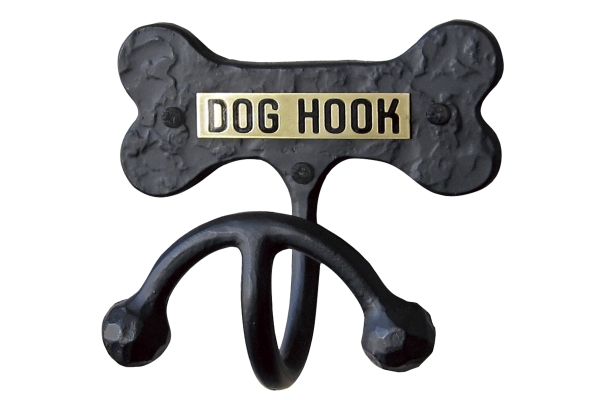 ■Spec
| | |
| --- | --- |
| Body | Roth Iron  |
| Letter | Brass Etching finish |
| Size | W117×D65×H102 |
* Handmade items are made one by one, so there may be some differences in shape.

Includes mounting screws and curl plug. Refer to the following for the mounting method.
Lead hook mounting method When mounting on < concrete, block>
Lead hook mounting method When mounting on wood < pillar, wood>