トップページ >  Product  > Lead hook pole >  Oval < Normal type > Anchor type / Embedded type 
< Anchor type>LFP-DG02-1 ・ < Embedded type>LFP-DG02-2
Oval < Normal type > Anchor type / Embedded type 
< Anchor type>LFP-DG02-1 ・ < Embedded type>LFP-DG02-2
Simple and shapely type
It is a pole for hanging a dog lead. In addition to using an oval pole to improve design, the display function can be enhanced. You can choose from six colors.

■ Fixed type
Two types are available: a method of installing with a later-loaded anchor bolt and an embedded type.
Large dogs can be used because of no need to care about the weight of the dog.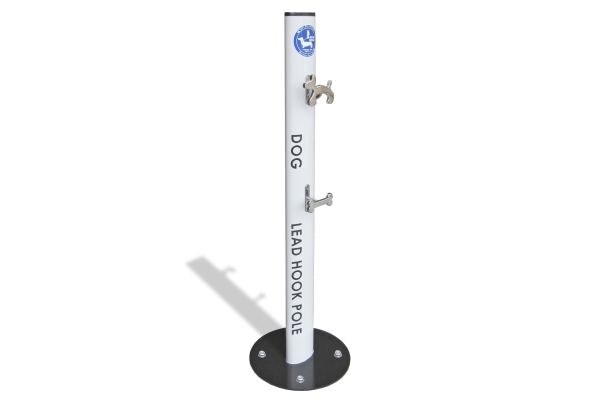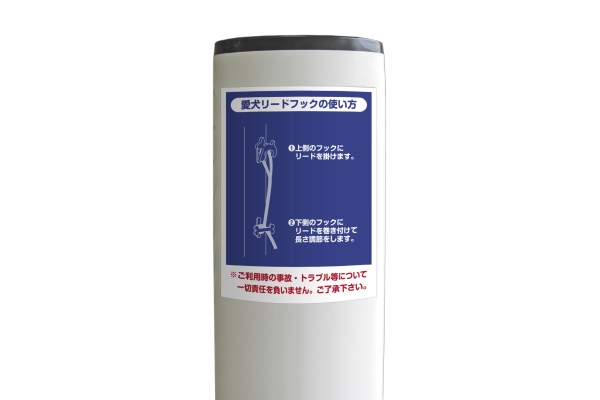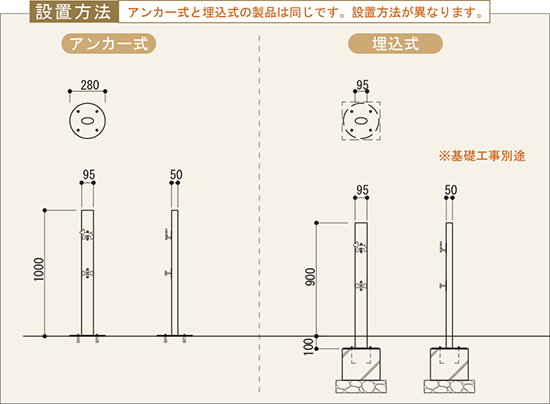 ■Spec
| | |
| --- | --- |
| Pole | Steel Baking finish plating |
| Hook | Stainless stee |
| Sign | Print sheet wrapping |
* You can select the type of hook.
* Please contact us for the delivery date because it is made to order.