トップページ >  Product  > Lead hook pole >  Oval < original type > Anchor type / embedded type < Anchor type>LFP-DG02-1 ・ < embedded type>LFP-DG02
Oval < original type > Anchor type / embedded type < Anchor type>LFP-DG02-1 ・ < embedded type>LFP-DG02
Only one design in the world!
It is a pole for hanging a dog lead. By designing the entire elliptical pole as a sign, the advertising function or design can be enhanced to fit the store facade. In addition, by changing the wrapping, it is possible to change the clothes in response to periodic events and product fluctuations. By recruiting sponsor advertisements, it is also possible to reduce costs by advertising expenses.

■Fixed type
Two types are available: a method of installing with a later-loaded anchor bolt and an embedded type. Large dogs can be used because of no need to care about the weight of the dog.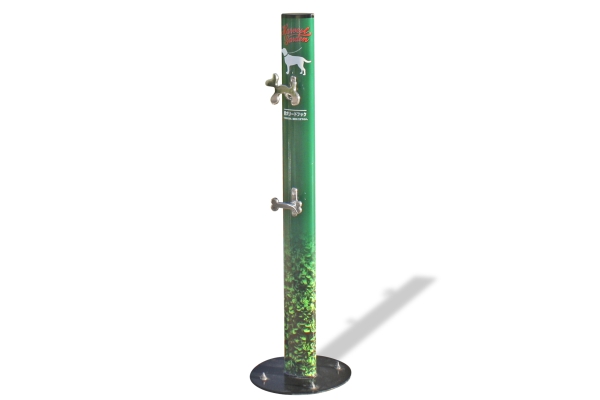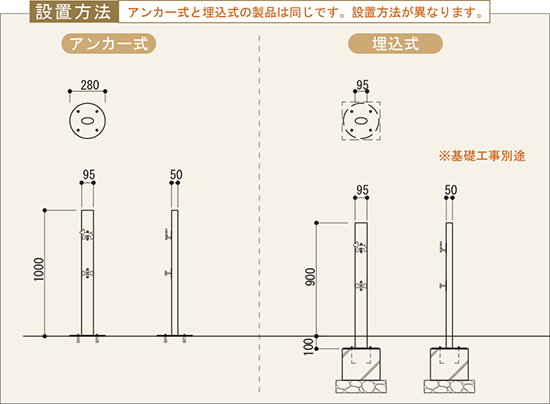 ■Spec
| | |
| --- | --- |
| Pole | Steel Baking finish plating |
| Hook | Stainless steel |
| Optional Advertisement | Paste print sheet or cutting sheet  |
* You can select the type of hook.
* Please contact us for the delivery date because it is made to order.