We installed a dog run at a commercial facility called "Morinomiya Q's Mall BASE" located in front of Osaka Castle in Chuo-ku, Osaka City, Osaka, and delivered dog products.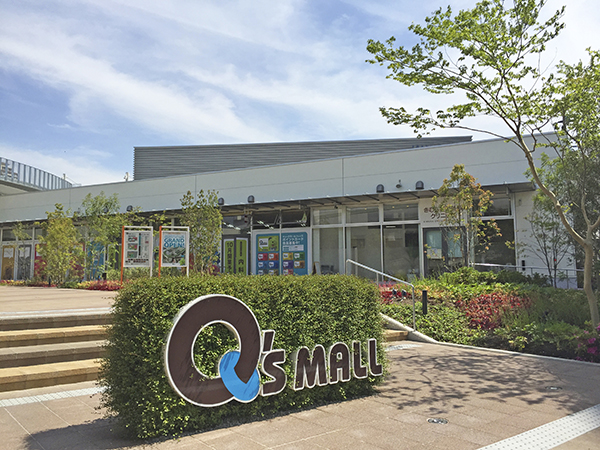 About Morinomiya Q's Mall BASE
"Q's Mall" is a shopping mall operated by Tokyu Land Corporation, and this time it will be the fourth Q's Mall. Also, the reason why "BASE" is included in the name of this facility is because it was the site of a long-loved baseball stadium, so it seems that the desire to put it in memory is put in. It also supports the base of living and the basics of living, and also implies a meaning based on the facility "base" that is the basis for building a healthy body. The building is three stories high and houses 50 stores.
The biggest feature is that the air track is installed on the roof. There are three lanes of artificial turf trucks with a lap of about 300m and you can enjoy walking and running for free.
Lead hook with wall
Run dog and bone A are attached. When you want to sit down with a doggy and take a break, it is convenient to have a place to connect the leads.