Wow's LAND TATEYAMA Part ②
As part of the additional work, the A-Lamp, Walk, and Seesaw of the Agility Play Series were installed at "Wow's Land Tateyama" in Tateyama City, Chiba Prefecture, delivered last May.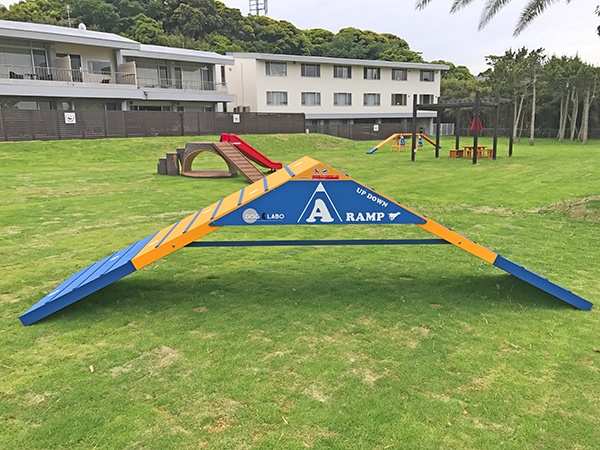 About Wow's LAND TATEYAMA
The resort is operated by Relo Vacations, which operates a membership hotel chain.
Lilo Vacations opened in Tateyama as the first family-only resort facility dedicated to families with pets.
Walk Play < agility・play series >
Agility with a presence of over 10m in length. It is a playground equipment that goes up the slope, crosses the beam section, and goes down. As with A-Lamp Play, the top plate is painted non-slip.
Seesaw Play < Agility・play series >
It is the only mobile playground equipment in agility.
Seesaw is difficult, but if you get used to it, you can enjoy it. "DOG SEESAW" is added to the top plate non-slip coating to enhance design.
 7 kinds of playground equipment agility, 3 kinds of sanitary facilities exclusively for dogs
It is quite fulfilling as a dog run, and I think it will be highly satisfying for customers who use the facility.
Please do not hesitate to contact us as we will make proposals according to your various requests and budgets!