Aeon Mall Makuhari Shintoshin Doutor Coffee Lead Hook
Many lead hooks have been delivered to Doutor Coffee at Aeon Mall Makuhari New City in Chiba City, Chiba Prefecture.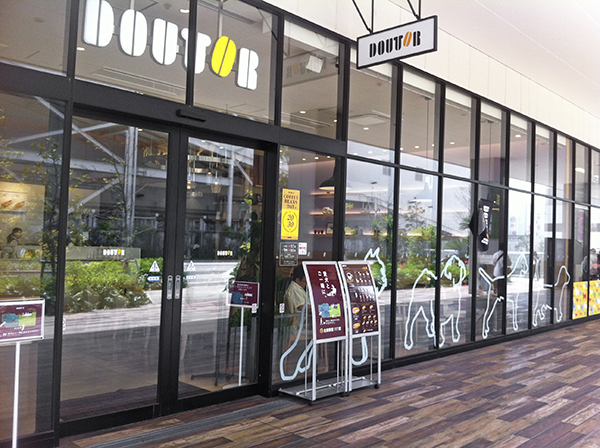 About Aeon Mall Makuhari Shintoshin Doutor Coffee
A suburban shopping center with a store area of approximately 96,000 m², located at 1-chome Toyosuna, Mihama-ku, Chiba-shi, Chiba (Makuhari New City Center Expansion Area).
AEON MALL Makuhari Shintoshin consists of four malls, "Adult", "Family", "Sports & Home Appliances", and "Pets", and delivers many lead hooks to Doutor Coffee in the "Pets" mall.
The first Doutor Coffee Shop, a dog cafe where you can relax with your dog as a relaxing dog cafe. This is the first style of the Doutor Coffee Shop. You can spend.
Lead hook with wall
< Run dog > ・ < Bone A > ・ < Face >
Lead hooks on the wall are installed near each seat of the dog cafe. The <Modern Series> lead hooks <Run dog>, <Bone A>, and <Face>, which combine functionality and design, are installed.
With the lead hook, the owner can enjoy tea without worrying about the reed string.
In addition, the owner will give the impression that the store has been carefully considered.
Click here for more information about Aeon Mall Makuhari Shintoshin Doutor Coffee