Kirindo Co., Ltd., a drugstore chain that has its headquarters in Yodogawa-ku, Osaka Prefecture and operates 309 stores nationwide, mainly in the Kinki region, has installed lead hook poles.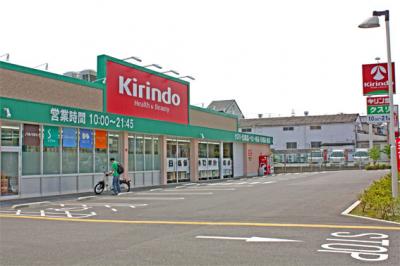 About drugstore Kirindo
This time, at 74 of the stores operated by Kirindo, we introduced the fixed-type advertising hook-type lead hook pole "Matteruwan".
Osaka area … 18 stores
Hyogo area … 17 stores
Shiga area: 10 stores
Nara area: 8 stores
Kyoto area: 7 stores
Ishikawa area … 6 stores
Tokushima area … 6 stores
Mie area … 2 stores
We have customers set up in shops in each area of the city and welcome customers with dogs.
The photo shows the installation of Kirindo Tondabayashi Nakano store in the Osaka area.
A shop with a beautiful appearance in a residential area. It is installed in the space next to the entrance so that the owner with the dog can use it easily.
Another Osaka area Kirindo Ohmino store is being set up.
It has a large parking lot and is a beautiful shop where you can easily buy.
It is set up next to the entrance where dogs can wait with confidence.
This product is a fixed type lead hook pole normal type. If you are a dog lover, please drop in at Kirindo, a drugstore that is friendly to the owner and the doggy who is a member of the family.