Delivery of Maruhan Chiba Kita store lead hook pole
Our lead hook pole has been installed in the restaurant "Harvest Garden" attached to the Maruhan Chiba Kita Store in Inage Ward, Chiba Prefecture, which opened on April 13, 2012.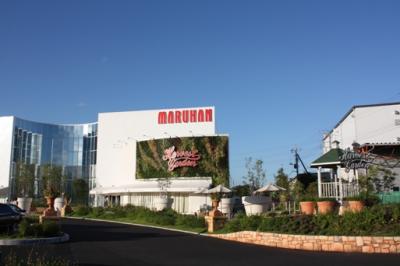 The appearance is so beautiful that you can't think of a pachinko parlor.
Click here for the installed lead hook pole ☆
It matched very well with the terrace based on green.
Also, from the large white bowl behind the lead hook pole, a very beautiful music box sound flows, and it is a very relaxing space.
The pole is equipped with the most popular lead hook "Landg" and the lead hook "Bone A" with a cute bone shape (^ ~ ^)
I hope that many dogs can use it ♪ "
Please drop in when you come (^-^) /

Click here for access to Maruhan Chiba Kita Store