Log Road Daikanyama "LOG ROAD DAIKANYAMA" Lead Hook Pole
A lead hook pole has been installed at "Log Road" in Daikanyama-cho, Shibuya-ku, Tokyo.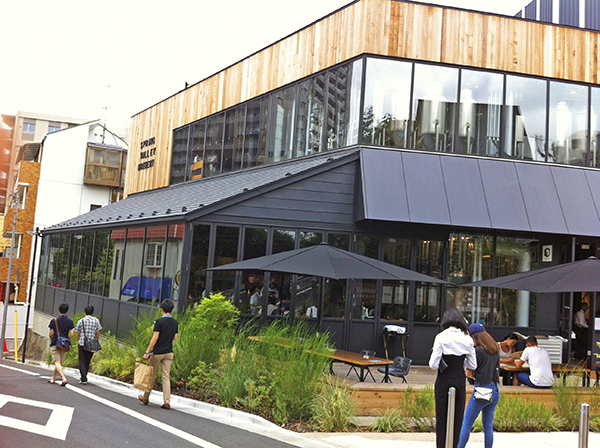 About Log Road Daikanyama "LOG ROAD DAIKANYAMA"
Log Road Daikanyama "LOG ROAD DAIKANYAMA" has opened on Friday, April 17, 2015. LOG ROAD DAIKANYAMA, a new commercial facility where you can enjoy a variety of gourmet foods and fashion on the old track site above the tunnel with a site area of 3,200m2 and a total length of 220m newly created by the underground construction of the Toyoko Line There are three stylish cottage-style tenants that can be enjoyed while walking along the walking path from the to the end, including SPRING VALLEY BREWERY TOKYO, Talteen Bakery & Cafe, and Fred Segal. It has become a hotspot facility as a new symbol of Daikanyama. The low-rise facilities that match the scenery of Daikanyama are pasted on a board, and a lead hook pole <Woody> is installed on the walking path where you can enjoy the greenery
Lead hook pole < Woody B >
It is a wooden lead hook pole using eucalyptus trees. It is used for deck materials, sleepers, etc. It is hard and durable, has high density and does not easily contain water, and has excellent slip resistance and decay resistance. The lead hook is a wrought iron, and it is a lead hook that combines functionality and the design of the wrought iron. The traditional technique of breathing craftsmanship shows the unique expression of this material.
Following Mori Park Outdoor Village last week, our lead hooks have been installed at hot spots! Please take a look when you come near♪