Izu Gateway Kannami Dog Run
"River station" Izu Gateway Kannami opened on Saturday, April 27, 2019, and a portable fence and sign were installed on the dog run at this river station. Also, at the request of the Kannami Town Office, we used a drone to take an aerial photograph of the entire facility at Izu Gateway Kannami.
The video is uploaded at YOU TUBE below. Please have a look.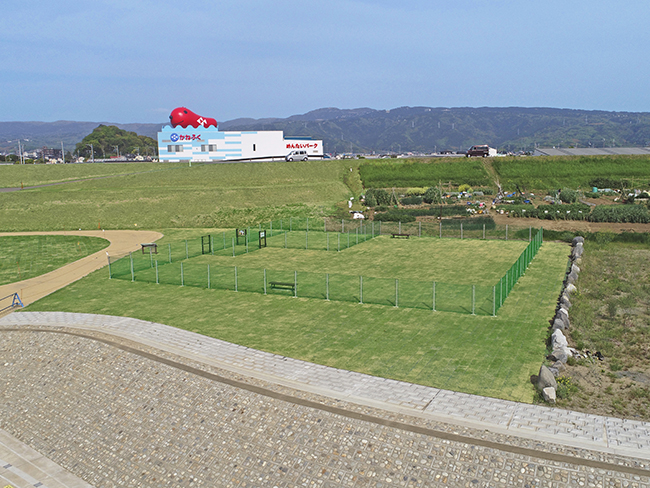 About Izu Gateway Kannami
This Izu Gateway Kannami has a roadside station and a riverside station across National Route 136, and is maintained as a facility that plays the role of gateway and disaster prevention for sightseeing in the Izu Peninsula.
A roadside station opened in May 2017, and a riverside station opened in April 2019.
Events were also held during Golden Week, and many people came.
Usage rule sign < Dog run・River station water playground >
A usage rule sign has been installed in front of the dog run entrance. This facility is necessary for safe and enjoyable use of dog runs.
In addition, there is a water playground at this riverside station, and we have set up a regulation sign for its use.
Area sign
This dog run is divided into two areas, a free area and a small dog area, and an area sign is installed on the entrance fence.