Yatsugatake Bow-wow Paradise
A private dog run fence has been set up in a cottage in Yatsugatake Bow-wow Paradise, a facility in Hokuto City, Yamanashi Prefecture, where you can stay with your dog.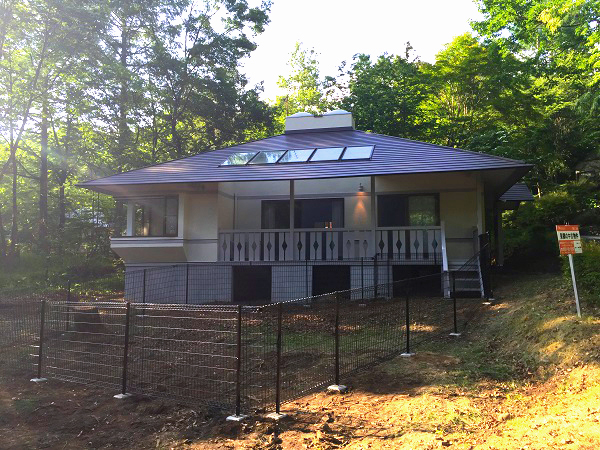 About Bow-wow Paradise
Yatsugatake Bow-wow Paradise is known as the birthplace of Bow-wow Paradise. There are 36 cottages in the vast forest of Yatsugatake. The cottages are all detached, so you can spend your time without worrying about the surroundings. The grounds include a 5,000-square-meter dog run using natural forests, a dog-friendly restaurant " La Terrace " opened on December 17, 2014, an indoor aqua fitness pool and agility facilities. There is an event garden, etc., and it is a dedicated area for dogs only
We have set up a private dog run in a cottage run by Yatsugatake Bow-wow Paradise. Why not use it when you go out to a summer resort with a doggy this summer?