Fujikawa Craft Park Dog Run
Agility A ramp, hurdle, log tunnel, lead hook pole, bench, etc. were installed at the dog run at Fujikawa Craft Park in Minobu-Town, Minamikoma-Gun, Yamanashi Prefecture.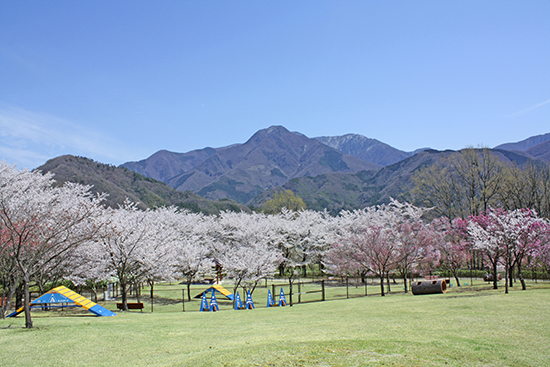 About Fujikawa Craft Park Dog Run
It is a large-scale park of 53 hectares (about 11 Tokyo Domes) that Yamanashi started operating in 1989. Located in the southern and gorgeous areas of Yamanashi Prefecture, it is a regional revitalization base. Among them, this dog run takes advantage of the natural inclination and is divided into a small dog area and a medium and large dog area, and it is a large dog run of 2,754 square meters. The usage fee is free. ○ Usage hours: 10: 00-16: 00 ○ Regular holidays: December 28-January 3 * Registration is required in advance to use dog runs. Please register at the park office before entering.
< Agility > Hurdle
This is an event in which dogs jump over bars, like the hurdles of human athletics.
It can be changed in 5cm units according to the size of your dog, so you can challenge it without difficulty.
Log tunnel
You can also enjoy the scenery of the lush Fujikawa Craft Park with a realistic log design. There are three entrances and two peepholes, so you can see the dog from outside. Both owner and dog are safe and fun to play.
Lead hook pole
By installing it in front of the toilet, the owner can go to the toilet with confidence. This type of recessed type can be used even for large dogs.
Dog bench < Run dog hook type >
There is space for dogs under the bench, and there are hooks for putting leads. The back bench is ideal for a dog run break.