New Tomei Expressway・NEOPASA Hamamatsu Dog Run
Shinken Industrial Co., Ltd. DOG-LABO provided consulting, construction and product delivery on the New Tomei Expressway "NEOPASA Hamamatsu" dog run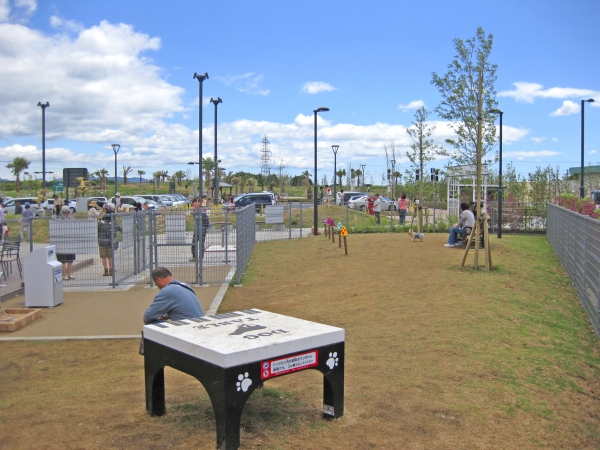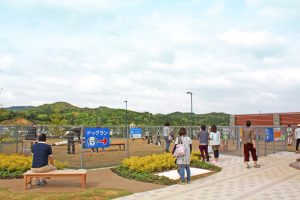 About New Tomei Expressway
 New-Tomei Expressway commercial facilities will be destinations where each area will have concepts and features that take into account regional characteristics, and customers will be able to select the required services from the entire route according to their needs and scene. It is area creation.
NEOPASA Hamamatsu [Scenery with sound]
This is an area where families can heal the tiredness of their trip with the concept of a piano-like exterior design, a music spot inside the building, and a kids corner, based on the concept of a "scenery with sound" that is appropriate for the musical instrument town "Hamamatsu".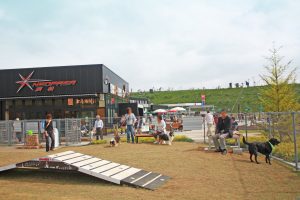 Down line
Free space, small dog area 252㎡ dog run appeared!
In addition to pet-only trash bins, foot wash areas, pet-only toilets and sanitary facilities for dogs, there is also an agility competition for dogs and their owners. This original agility is different from the usual agility, the height is lowered so that even the first dog can enjoy it, and the design is made for each service area. Foot washing area × 1, Pet-only trash can × 1, Pet-only toilet × 1, Mushroom slalom × 5, Dog table × 1, Reed hook pole × 3, Dog run sign Various appearances are based on white and black with a piano-like design. Both Suruga Bay Numazu SA and Shizuoka SA have a dog toilet in front of the entrance, where you can pee. There is charcoal beneath the white boulders, and the deodorizing effect is considered.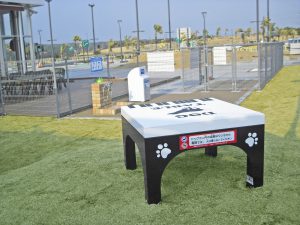 < Agility > table play
This is for the dog to "sit" or "sore" on the table. Because the top surface is a non-slip specification, it is safe without slipping.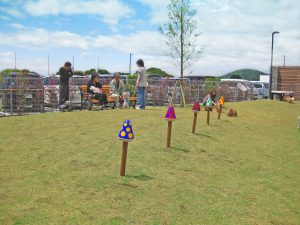 Mushroom slalom
It is a playground equipment where the dog passes through the mushrooms to the right and left in a zigzag manner. Colorful and cute mushrooms stand out in dog runs.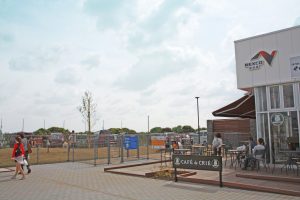 Up line
A free space and a small dog area with a total of 252 square meters of dog runs are now available!
As with the down line, there is a trash can for pets, a foot wash area, a toilet for pets, and a sanitary facility for dogs. Foot washing area × 1, Pet-only trash can × 1, Pet-only toilet × 1, A-lamp x 1, Slalom x 6, Hurdle x 2, Various dog run signs You. The dog run on the up line is slightly wider than the down line, and there is a space for small dogs just like the down line.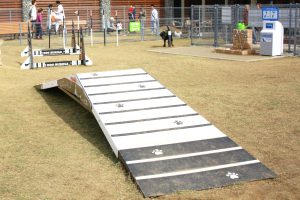 < Agility > A ramp play
Designed at half the height of normal agility, dogs with no experience with agility can easily take on the challenge.