Road Station Subashiri (Oyama Town, Shizuoka Prefecture) Dog Run
With the new dog run of "Michi-no-Eki Subashiri" at the foot of Mt. Fuji, Oyama-cho, Sunto-gun, Shizuoka Prefecture, we delivered the dog run terms and conditions sign and pouch box.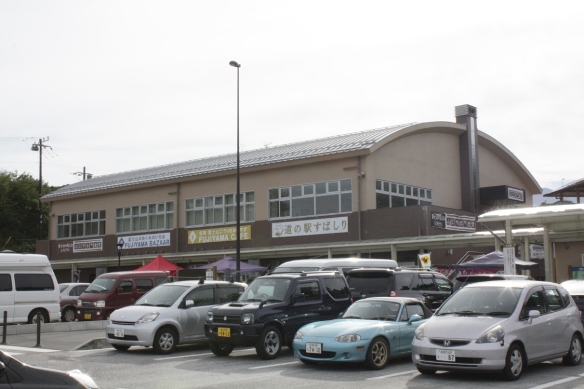 The charm of Michi-no-Eki Subashiri, the roadside station closest to Mt. Fuji
Local produce and taste. You can enjoy the blessings of Fuji. There is also a footbath, where you can heal the tiredness of climbing Fuji and sightseeing.
This station can be accessed from both the last Subashiri IC on Higashi Fuji Five Lakes Road and National Route 138. In addition, it is directly connected to the "Fuji Azami Line" that leads to the [Fujisan Subashiriguchi fifth station]. It is a very convenient location and facility as a base for climbing Fuji, as well as a base for sightseeing Mount Fuji such as [Fuji Hakone Trail] and [Outlet Mall] [Lake Yamanaka].
Also, the best recommendation is Mt. Fuji, which you can see from the restaurant terrace.
The terrace seats of this restaurant are directly connected to the lawn open space, and the view of Mt. Fuji from the open space is a scale that cannot be tasted anywhere else. Terrace seats are available for dogs.
In October 2012, a new dog run was set up here.
It is convenient for the dog to release stress during the drive trip.
The installed terms and conditions signature was created by Shinken Kogyo DOG-LABO, from design to terms of use.
Even after opening, it seems to be very popular with customers.
Dog run introduction in the blog of Road Station Subashiri → ① ②
Please stop by Michi-no-Eki Sabashiri when you go sightseeing in Mt. Fuji and the surrounding area.