Road Station Kyotamba Ajimu no Sato Dog Run
We delivered a dog run facility to "Michi-no-Eki Kyotamba Ajimu no Sato" in Kyotamba-cho, Funai-gun, Kyoto.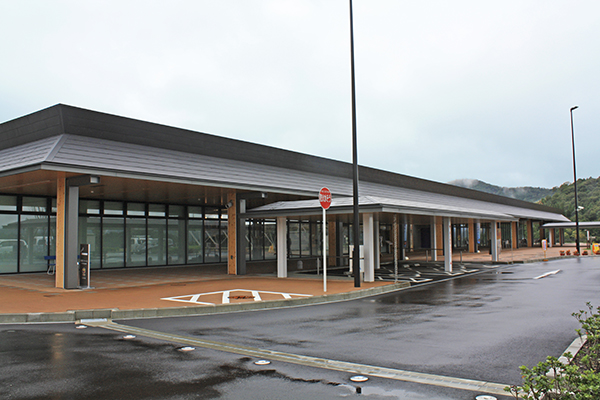 About Road Station Kyotamba Ajimu no Sato
With the opening of the whole line of the Kyoto Transit Road, which connects the north and south of Kyoto, the "Road Station Kyotamba Ajimu no Sato" has opened its grand opening. As a new gateway to Kyotamba, this is a roadside station shared by both the upper and lower lines. And other specialty processed products such as rice and vegetables. The dog run is on the right side of the road information facility in front of the parking lot. Dog runs are available from 9:00 to 17:00.
Dog toilet < Shower type >
After the dog pee, wash the pole in the shower housed in the pole. The pee falls underground by the osmotic plate, and it is designed to deodorize with activated carbon and decompose the odor with cedar chips, so it is clean without odor.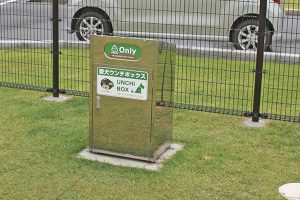 Poop box < Stainless steel type >
Stainless steel type with excellent durability. Durable and resistant to rust, hygienic and durable. The stainless-steel mirror finish reflects the surrounding scenery beautifully. The signature is the original color of Kyotamba, featuring the character of the Kyotamba town food "Ajimu-kun".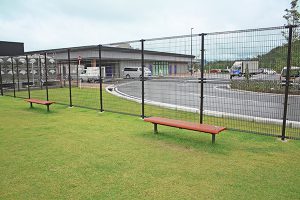 Dog bench < Run dog hook type >
The bench has a lead hook so that the owner and dog can take a break together. The lead hook is made of stainless steel, is durable and resistant to rust, and has excellent durability.
Terms of use sign
Installed at the dog run entrance to prevent troubles and accidents between customers in the dog run.