Dog Labo > Results > (Tully's Coffee Corporation)Shizuoka Service Area Up Line Tully's Coffee Corporation
(Tully's Coffee Corporation)Shizuoka Service Area Up Line Tully's Coffee Corporation
A lead hook pole has been installed on Tully's Coffee, a Shizuoka service area inbound line in Shizuoka City, Shizuoka Prefecture.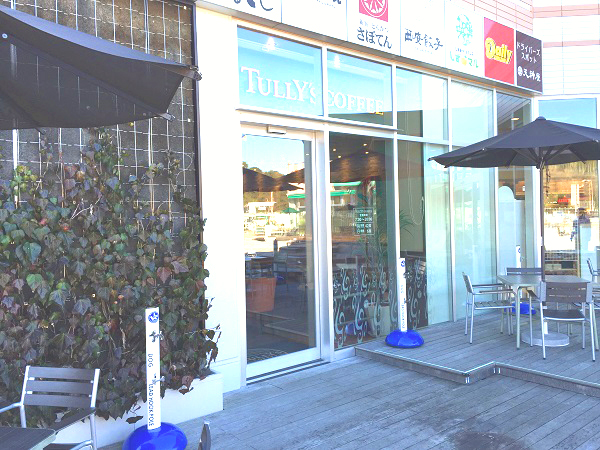 About Shizuoka Service Area Up Line
NEOPASA Shizuoka [Heartful Oasis]
Located in the center of Shizuoka Prefecture, you can enjoy specialties and specialties from all over the prefecture. This is an eco-model area that incorporates the introduction of "geothermal heat air conditioning".
In addition, there is a dog run of 371m2 for a small dog area, so it is convenient to go out with a doggy. There, five lead hook poles were installed on the terrace of Tully's Coffee Corporation, which can be accompanied by a dog.
Oval < Normal type > Stationary
It is a simple type that can be moved.
By designing the entire elliptical pole as a sign, you can enhance the advertising function or design it to fit the store facade. In addition, by using a two-tiered lead, the range of action of the dog is reduced, and it can be used more safely. * Dogs weighing less than 20 kg can be used.
Click here for more information on Shizuoka Service Area Up Line