"Sedette Kashima", a base facility for use within the Kashima service area
We delivered a dog run facility to the "Sedette Kashima," a utilization base facility built within the Minamisoma Kashima Service Area on the Joban Expressway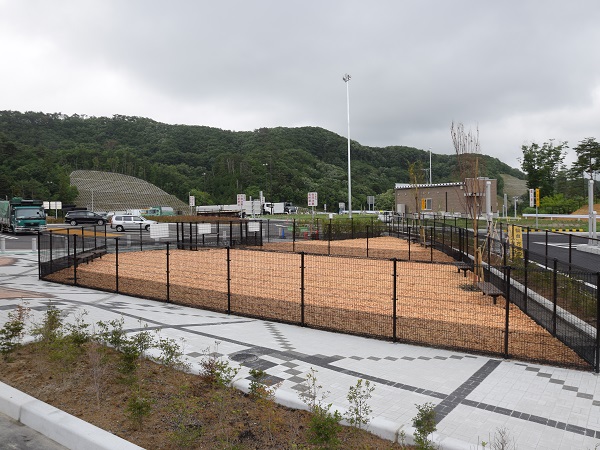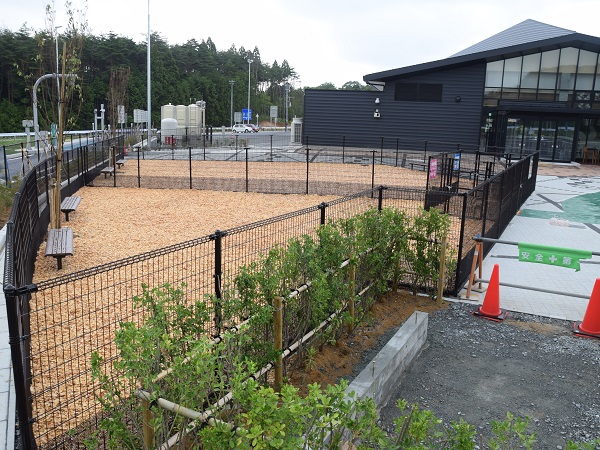 About Kashima Service Area "Sedette Kashima"
Minamisoma Kashima service area "Sedette Kashima" located on the Joban Expressway opened on Saturday, April 25, 2015.
You can experience the special products of the Soso region and the local traditional culture. The facility has an entrance hall that introduces tourist information, a restaurant that makes use of local ingredients, a souvenir shop, and a community plaza where events and breaks can be held.
It can be used not only from the Joban Expressway, but also from general roads [Prefectural Road Route 34・Soma Namie Line].
Drinking water [Mosaic tile type]
It is a mosaic tile type doggy exclusive drinker. Because the water flows from the saucer, you can always drink fresh water.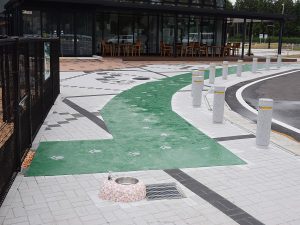 Heat exchange paint [Doggy sidewalk]
It is a guided walkway to a dog run that is gentle to dogs with heat exchange paint. Even in the hot summer months, the surface temperature is about 10 degrees lower than other pavement materials, gentle specifications for doggy paws.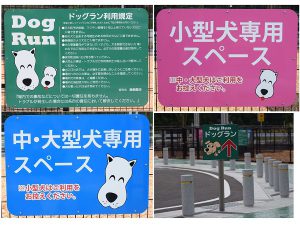 Sign【Information display】
We delivered the signature for dog run use, the sign for the large dog space, the sign for the small space, and the sign for the dog run position. It will be a sign to make the dog run easier to understand.
Dog bench
We delivered a total of 6 benches. A run dog type lead hook is attached. It is convenient to put a doggy lead string here.
   Click here for more information on Kashima Service Area "Sedette Kashima"