A dog run product has been installed at Azabu University in Sagamihara City, Kanagawa Prefecture.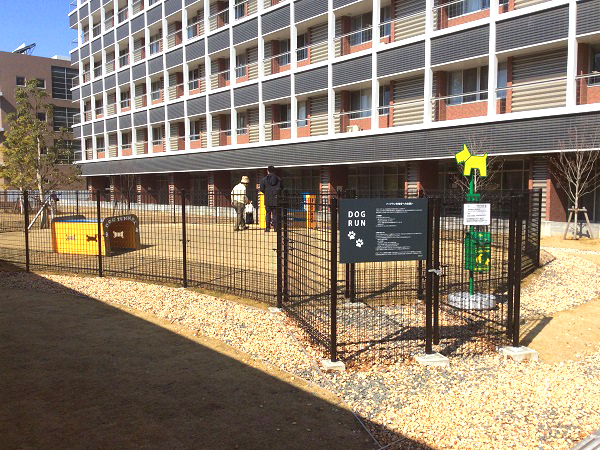 About Azabu University Dog Run
A dog run at Azabu University opened on September 14, 2015 (Monday).
We have delivered some of our dog run products there.



Azabu University Wind Chimes is a pet-friendly lounge and seminar facility opened inside Azabu University. Events such as dog discipline classrooms, science cafes, horse riding experiences, and practical training and seminars at universities. Outside the event, the lounge is open to students, faculty and staff, and visitors to the attached animal hospital.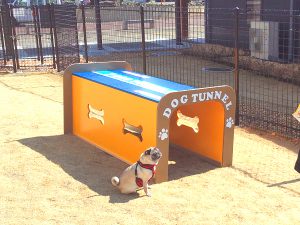 Tunnel play
Go through the tunnel to the owner. There is a bone-shaped viewing window on the side, so the dog can pass without worry because it is not too dark.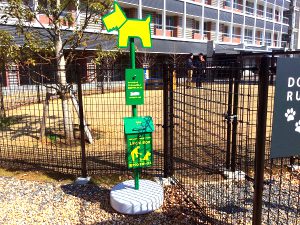 Post type poop box < Stationary type >
It is a stationary post type poop box. The upper box contains a plastic bag, and the lower box is a pole-integrated pouch box that can throw away the plastic bag containing the poop. The sign of a big dog is a sign even from afar. You can choose from recessed type or stationary type.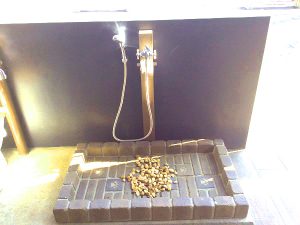 Shower Place < Levwood type >
Earth-friendly wood recycled from wood and waste plastic. It has excellent weather resistance and keeps the gentle texture and warmth of wood forever. When combined with bread, it becomes a dog shower for dogs that suits your tastes.
Lead hook < run dog >
It is a lead hook of the land which imaged the appearance of a doggy running. Since the legs are barbed, the lead string is hard to come off. Because it is stainless steel specification, it can be used outdoors.