LALA Garden Tsukuba Dog Garden
A dog run facility has been set up in the newly established "dog garden" of "LALA Garden Tsukuba-sama" in Tsukuba, Ibaraki Prefecture.
About Garden Tsukuba
In the first renewal, relocation and renovation of stores began in advance of December last year, and 11 stores (5 new stores, 6 renovations), including the large-scale store "TSUTAYA" with a cafe (opening May 5 [Fri]) ) Has opened.
It will evolve into a facility that can be used comfortably with dogs in many generations from adults to child care families. He says that he is aiming to be a third place that is comfortable and separate from his home, company and workplace, and a facility that can be chosen by customers. The second version is scheduled to open around autumn.
"DOG GARDEN" is newly established alongside the "LALA Rose Garden" for relaxation.
A fenced, secure space where you can relax with your dog during shopping. We have installed facilities such as our playground equipment in this dog run.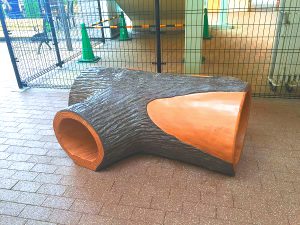 Log tunnel RC type
Dogs love small places like dens. A log tunnel that makes use of such behavior. There are three entrances and two peepholes, so you can see the dog from outside. Both owner and dog are safe and fun to play. It is concrete specification.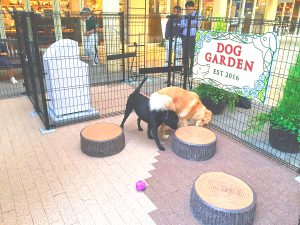 Log stool RC type
It is a stool for doggy of concrete specification. Here, how about sitting on your dog's photo opportunity?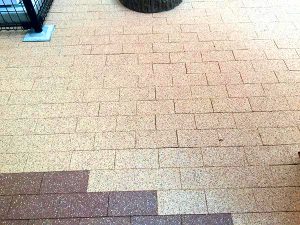 Rubber chip brick tile
It is the ground of rubber chip pavement that looks like a tile. It is also a heat-insulating, water-permeable rubber chip. In addition, the sulfur contained in the rubber has an antibacterial effect and requires relatively little maintenance. Because it is an elastic pavement material, it is hard to injure and does not stain, making it gentle on doggy feet.