LALA Garden Tsukuba Dog Run
A dog run facility for small dogs has been set up at "LALA Garden Tsukuba-sama" in Tsukuba, Ibaraki Prefecture.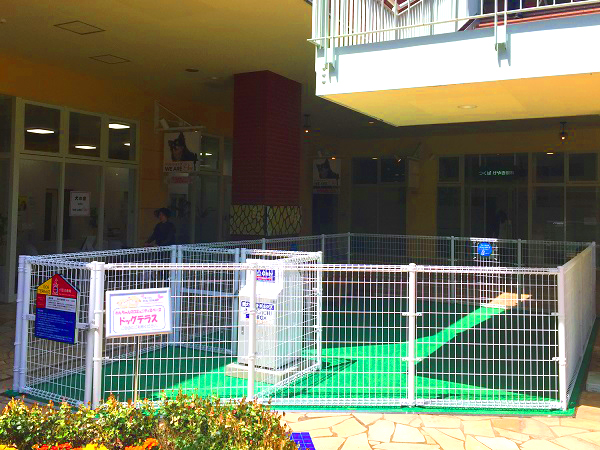 About LALA Garden Tsukuba
"LALA Garden Tsukuba-sama" is located in Tsukuba City, Ibaraki Prefecture along National Route 408, which is a main road. The design of this facility was designed by US mall architect Fernando Vasquez, and the concept was to create a place in downtown Tsukuba where people can naturally gather and rest (downtown). Inspired by the European-style cityscape, such as a large roof with gentle waves, a tower inspired by a lighthouse, and a large staircase finished with mosaic tiles, the design incorporates the vibrant colors of the Tuscany region of Italy. It is a two-layer hybrid mall with a rich appearance (a fusion of an out-mall and an in-mall). In addition, about 1,100 parking spaces are secured on a flat surface. We have established a dog run facility exclusively for small dogs in this facility.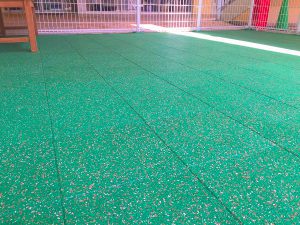 Rubber chip pavement
The fence is made of a polycarbonate resin plate. This polycarbonate is a hardened type that is resistant to scratches and has excellent weather resistance, making it hard for scratches to be made even if the dog scratches it. In addition, since it is a clear board, you can check the inside of the dog run from the outside, and you can create a cute and fun image of the dog run by sticking the illustration sheet on polycarbonate. The dog run itself is also widely felt and gives a bright image even indoors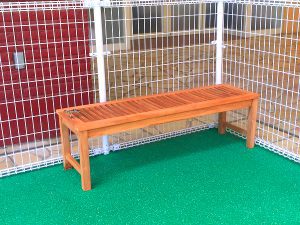 Dog bench


A bench with a Run Dog lead hook. It is convenient to connect the reed to this hook when the owner and the doggy take a break together.
Click here for more information about LALA Garden Tsukuba⇒LALA Garden Tsukuba