The dog run of "NTP Marina Rinku" in Tokoname City, Aichi Prefecture had dog showers, lead hook poles, water drinks, and benches installed.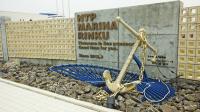 About NTP Marina Rinku
Marina facility opened by NTP Nagoya Toyopet on April 6, 2013.
A convenient location 5 minutes by car from Chubu International Airport, equipped with Japan's largest 60-ton crane to hold a huge cruiser and yacht, and equipped with facilities for four 70-foot class vessels It is one of the largest marina in the central are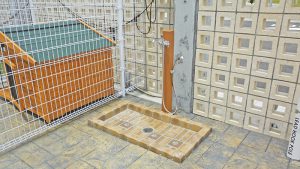 Water drink for dogs only < Mosaic tile type >
A cute mosaic tile for a dog.
The water tray is made of stainless steel and the water is designed to drain naturally, making it sanitary and easy to manage. The height is also easy
Shower Place < Rev Wood Type > + Shower Place Pan < Brick Type >
t is made of artificial wood and has excellent weather resistance and keeps the gentle texture and warmth of wood forever. The water pan is large enough for a large dog to easily enter, and the footprint of the dog is on the bottom.
Dog bench < land hook type >
There is space for dogs under the bench, and there are hooks for putting leads.
○ Business hours: Summer season (late April-September) 9: 00-18: 00
      Winter season (October to mid-September) 9: 00-17: 00
○ Regular holiday: Every Tuesday